Weight Loss Progress Chart
Weight Loss Progress Chart

Here is my weight loss progress chart (click on it to make it bigger, then use the "X Close" button to exit the gallery). I  wanted to provide proof that a low-carb Keto diet actually works!
I started my Keto diet on January 12, 2020 but I went back to the beginning of the year so that my highest weight of 2020 is shown. My actual highest was 150.4 back on April 1st of 2019 - talk about a "nice" April Fool's Day shock ... not!

See my latest weight-loss chart update here.

Keep Track With Your Own
Weight Loss Progress Chart ...
Nothing spurs you on more than visually seeing the week-to-week line go farther and farther down. It's downright inspiring!
Key thing is NOT to panic if/when your weight goes up a little.
I had a little blip up (June 24 to July 1 week) when I spent three days down in Key West. Yes, I DID splurge on some french fries down at the Southernmost Beach Café. I just HAD to have their seasoned fries. Craving cured.
PS... I DID share that huge box of fries (shown below) with hubby Alan ... and the birds!

I'm admitting my high-carb splurge to you because I want to show you that one planned "treat" doesn't mean you go off the rails.

Click on an image below; it opens up into a gallery where you can see each of these photos in much more detail! Use the "X Close" button to exit the gallery.

Best Time To Get Weighed?

The best time to get weighed is at the SAME TIME once a week. As naked as you can get ... after your morning pee (and poo if you can go first thing!)
My weigh-day is a Wednesday. A Wednesday-weigh-in gives me Monday and Tuesday to hunker down if I've been a tad slack over the weekend. Having said that, I really haven't been off track at all while on my finally-KETO diet ...
Why? Because the Keto diet keeps you feeling full - not overly-stuffed full - but definitely keeps that annoying gnawing need to go foraging for food at bay.

---
ThinSlim Foods advertisements

ThinSlim Foods® has

ZERO NET CARB

breads ...


and a whole lot more!

(Pasta, Cakes, Cookies...)



Click LINK below to

Go Low Carb!
---
To be honest, this is the BEST DIET I've ever been on. I also see NO NEED to "go back" to my other way of eating. Meaning? I'm NOT going back to eating regular carb-laden breads. Or cakes. Or cookies. I have NO NEED TO! Check out the ad above ... that's where I get my zero net-carb bread and cookies!

I will also continue to create and eat my own recipes ...  and continue to enjoy Suzanne Ryan's fantastic Keto books:

Those two books provide all the inspiration I need to keep on eating the low-carb way - for life! As stated above, yes, I do create my own recipes I share here.
Of course I'll use my Cronometer to keep track when I reach goal weight (not long to go now!!!) and I'll increase my calorie intake proportionally to the fat, protein, and carb levels that Cronometer gives me.
Or just not exercise as much.
Nah, I WILL continue to ride my exercise bike while watching "House Hunters" et al. It passes the time and before I know it, my five miles are up! And I'll also continue to update my weight loss progress chart!

Keep Track With Cronometer
Speaking of Cronometer - it provides excellent weight loss progress charts of its own. But I was determined to create my chart in Excel (after nearly tearing my hair out figuring out how to make a dang chart!) so you could see it (at the top of the page, in blue).
Check out this example of what I ate and recorded in Cronometer.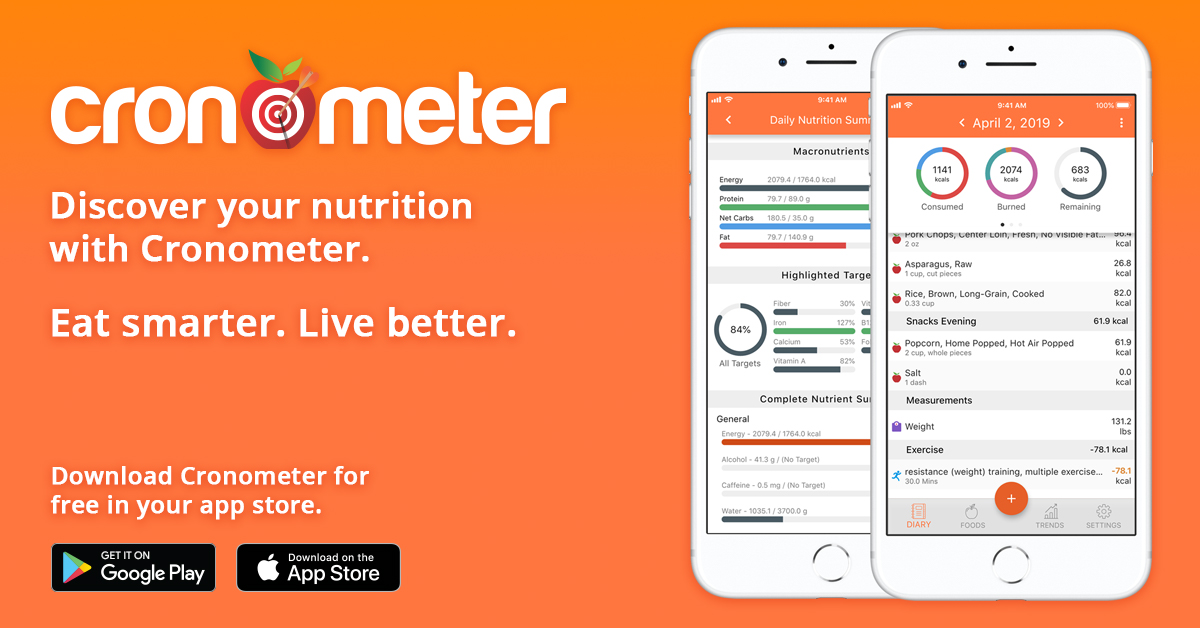 Thanks for reading! I hope I've given YOU the inspiration to begin YOUR finally-KETO diet! Check out these links below to get started:

Starting A Keto Diet
Part 1 - Starting a Keto Diet   ●   Part 2 - Keto Foods to Eat 
Part 3 - Keto Sweet Treats

My Chart UPDATES!
Here is my UPDATED weight loss progress chart (click on it to make it bigger, then use the "X Close" button to exit the gallery)
---
Go KETO!